AGIRabcd, a French NGO founded in 1983, approved by the French Government
In its international actions, AGIRabcd with its regional branches in France offers the expertise of its volunteer retired professionals in response to the needs of a variety of local structures (public administrations, embassies, NGO's, businesses, etc. in countries whose populations are in difficulty.
AGIRabcd's vocation WORLDWIDE
The essence of our activity : specific actions and transfer of knowledge and skills to assist public, private or volunteer organizations, while always focussing on the needs of the beneficiary.
We help to create employment ; our actions are never in competition with those of active professionals. We function in a climate of mutual re spect, non-political and non faith-based, a responsible form of volunteer activity as described in the Charter of our association.
We carry out missions on site assisting those in difficulty by helping them to take action themselves to promote their own development.
International dimension of AGIRabcd
​
One of the co-founders of the CESES (Confederation of European Senior Expert Services) which groups the principal associations of senior experts in the European Union, AGIRabcd is also a founding member of France Volontaires (Volunteers in France), a structure which provides an interface for international volunteer actions for exchanges and solidarity.
---
To see our skills and expertise ...click here
To see our conditions ... click here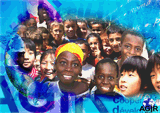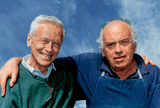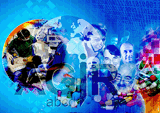 ---
IF YOU NEED ASSISTANCE, TRANSFERS OF SKILLS AND EXPERTISE
as is the case with many official or governmental structures, NGO's, businesses and foundations,

CONTACT THE VOLUNTEER RETIRED PROFESSIONALS OF AGIRabcd
---
Dernière modification : 05/12/2020